Description
Save your time and stop running back and forth to the trash! The Trash Bag Holder Rack!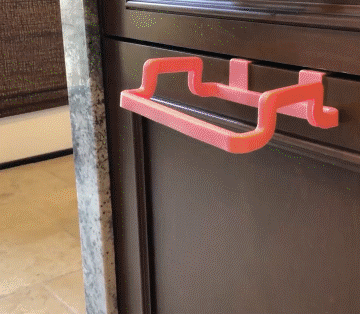 Features:
Hang anywhere?This can be hang to a lot of places, can be hung on the door, cabinet door, drawer door, or outdoor activities like barbecue, creative and practical, saving space, keep the kitchen place clean and tidy.
Organizer?The answer to all your organizational needs! This holder is great for storing your plastic bags, trash bags, reusable grocery bags, totes, and more. It can also be used as a handy wastebasket.
Ready to use?There is nothing to install ? just hang these over your cabinet door and they are ready to use. No nails, screws or messy adhesives needed!
Frees up space?Quick and easy to install, and portable trash bag holder over kitchen cupboard. Simply attach the bag holder to your cupboard doors. Convenient bag holder for your trash.
Help the environment?Every day we consume a lot of plastic bags, perhaps we get from the supermarket, from a friend or somewhere, so many plastic bags have a huge impact on the environment, what we can do is to use of plastic bags less, reusable plastic.